Working on both traditional and digital
Braids in Charcoal on Strathmore 16×20 and Butterflies in digital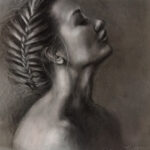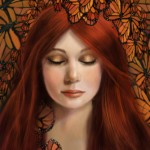 These are some value studies I've been working on from the masters.
I timed myself to do them quickly ( 1-2 hours) and worked on shapes
and values so the details aren't great.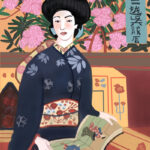 My Japanese Artwork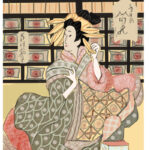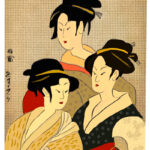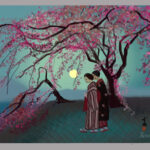 I've been trying to learn from beautiful old vintage Japanese Art.   The colors are amazing and the detail fun to do.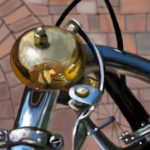 Bicycle Bell
I tried my hand at realism with this Bicycle Bell.  It was both fun and challenging.  I've been doing some digital paintings due to my sight problems.  This is one of  that has won some awards.  I can really zoom with my new Ipad Pro and the Apple Pencil has the feel of a pencil that remains perfectly sharpened at all times
"Kristen"  is a 16×20 Charcoal that was accepted into a wonderful show on the Texas A&M Campus in 2012 at the Fosyth Museum.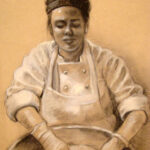 The Pastry Chef
This small drawing has been published by North Light Books in the Strokes of Genius 5 edition.
It is a wonderful series of books on drawing.   This one was on composition and I was thrilled to be included.