Janene Pratt is a classically trained artist who began drawing as a child.  She grew up with a very artistic family and thought everyone in the world loved to draw and paint.    She loves drawing and used her drawing skills to draw simple line drawings and illustrations for Christian missionaries in four countries, including Romania and China.
She was fortunate to study still life and portrait with  Nelson Shanks, David A. Leffel, Henry Yan, Gregg Kreutz,  Sherrie McGraw, Lea Colie Wight, Aaron Westerburg, and Robert Liberace.  Thankful for their teaching, she has led demonstrations and taught drawing and painting to others.
She has shown her work at the Texas Gallery ,  The Frame Gallery,  The Forsyth Museum at Texas A&M,  the Scottsdale Art School, and  the George Bush Presidential Library  (October of 2013).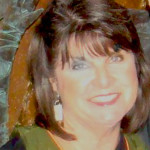 Janene was named "Best and Brightest" by The Scottsdale Artist's School 2011; was juried into the Forsyth Gallery and Museum in  2011 and in 2012.
She was chosen to be published in the book  Strokes of Genius 5: Best of Drawing | Composition released in 2013 by North Light Books.
She was named Texas Portrait Artist of the Month several years ago.
Janene has won many national and international awards for her paintings as well as her drawings,
She realizes it a God-given privilege and blessing to be a painter.   She is grateful for the Lord's grace in giving her this privilege.