Janene Pratt is a classically trained artist who began drawing as a child.  She grew up with a very artistic family and thought everyone in the world loved to draw and paint.  Janene's graduation present was to visit eleven countries in Europe with her contemporary dance troupe.    It was there she developed a love for chiaroscuro paintings and drawings.  So many things have touched her life in a special way: an object from a special trip, a moment in time, or a unique person.  She still loves drawing.  She used her drawing skills to draw simple line drawings for Christian missionaries in four countries, including Romania and China.
She has studied with several wonderful artists including  Nelson Shanks (back when he taught) and his teachers from the Studio Incamminati where she was taught the "Grisaille" method.  She enjoyed traveling to Russian in 2011 with Nelson for his opening at the Russian Museum in St.Petersburg.
Later she studied still life and portrait with David A. Leffel, considered a modern master of the "chiaroscuro" technique made popular by Rembrandt.  She has also studied with Henry Yan, Gregg Kreutz,  Sherrie McGraw, Lea Colie Wight, Aaron Westerburg, and Robert Liberace.
Pratt is a member of the Brazos Valley Art League (BVAL), the Portrait Society of America, and is a founding member of the Bright Lights Fine Art Guild.  She has shown her work at the Texas Gallery ,  The Frame Gallery,  The Forsyth Museum at Texas A&M, Cenare's, the Scottsdale Art School, and at the George Bush Presidential Library (October of 2013).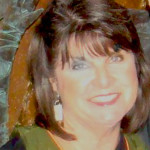 Janene was named "Best and Brightest" by The Scottsdale Artist's School 2011; was juried into the Forsyth Gallery and Museum in  2011 and in 2012.  She participated in the 175th Anniversary Celebration of the Republic of Texas "Big Picture Project" for the State of Texas by painting a portrait for the larger painting used to celebrate the occasion.   She has been chosen to be published in the book  Strokes of Genius 5: Best of Drawing | Composition released in 2013 by North Light Books.  She was named Texas Portrait Artist of the Month recently.
Janene realizes it a God-given privilege and blessing to be a painter.   She is grateful for the Lord's grace in giving her this privilege.